If there's anyone in this world who wants you to be happy, to succeed, and to be the best version of yourself – it's your mom. This coming Mother's Day, you may want to think a bit out-of-the-box and get your mom something special to show your Mother's Day thanks. If you're looking for inspiration and aren't sure where to get started, don't worry. This article has you covered with 10 pretty awesome and budget-friendly ideas. Let's get started!
10 Great tips to show your appreciation this Mother's Day
Mother's Day appreciation doesn't have to exceed your budget. It also doesn't have to take too much time or even effort. The sheer thought of putting together something for your mom will already make her feel special, no matter what the actual gift is. But if you'd like to take it a step further and really show your mom that you appreciate her, there are a couple of great tips we've listed below to help you figure out how to make your mom feel appreciated.
1. Make a card or write a letter or a poem
Moms love the personal touch and when you sit down and get creative, it's amazing what you can actually accomplish. And we know that there are few ways to say "I love you", "thank you", and "I appreciate you" other than putting it down on paper. You've got a couple of options here and the first one involves making a card.
You can do this as an individual effort or as a team with your siblings and other family members. Alternatively, if you'd like a more individualized gift, then writing your mom a poem or a letter where you express your appreciation is sure to go down well with her.
2. Bake treats or create a meal
Moms often end up juggling family, work, careers, chores, and everything in between. Give her the gift of time by taking a small but frequent household task off her hands. Yes, we are talking about going into the kitchen and cooking up a meal, taking the stress of cooking away from your mom even if it's for just one meal. You've literally got thousands of options here. Just make sure you prepare something she really loves.
3. Help her out with chores
If you want your mom to feel special and appreciated, you can also try to help her out with chores she normally takes care of by herself. Whether it's doing the laundry, dishes, vacuuming, or even getting involved with some garden work – she is bound to appreciate your time, efforts, and help.
4. Get her a personalized gift
Another way related to how to make Mother's Day special is to get her a personalized gift. If you're on a budget but still want to present your mom with something special and unique, we recommend getting her the universal gift of chocolate. Chocolate makes us happier and helps us feel good.
So, why not give your mom a 19-piece ensemble of premium milk chocolates or a 1 lb Mother's Day-themed chocolate bar also made of premium milk chocolate that we here at Totally Chocolate are renowned for?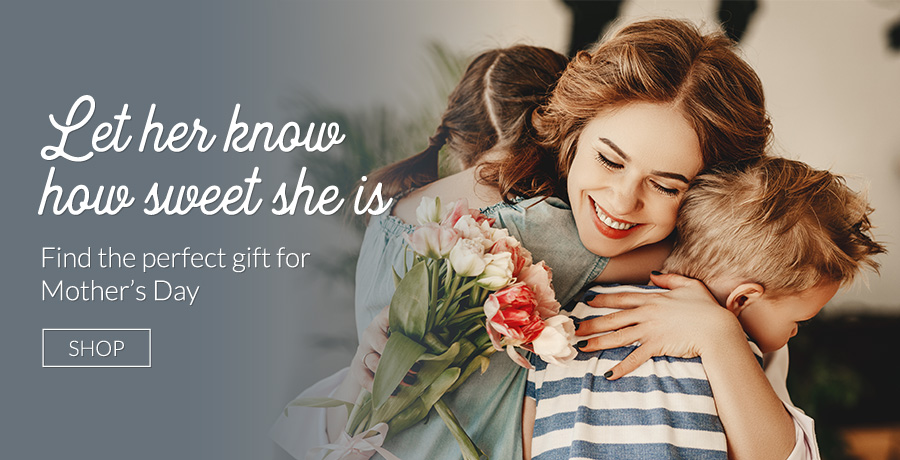 5. Wash her car
From carpooling, taking the children to and from school, driving to work, and running errands – your mom's car is likely to pick up a bit of dirt along the way. Since moms don't always have time to look after themselves and their own belongings, give her the gift of a clean car. She'll be absolutely thrilled that there's one less thing on her neverending to-do list.
6. Pamper her
If your budget allows for it, you can also pamper your mom. There are various options to choose from here: hair and nails, a massage, facials, and a whole lot more. You can also book her into a spa or let her spend the night at a fancy hotel, even if it's just for a day. She'll feel pretty awesome as a result of this.
7. Take her on a picnic
A picnic is another excellent option to consider as it means getting your mom away from her usual chores, bringing the family together, and enjoying some quality time outdoors while enjoying tasty treats that you've prepared in advance. Just make sure all your family members are ready and organized to go along with you.
8. Treat her to an experience
These days, it's becoming ever more common for gifts to be experiences as opposed to physical items. This is why you can treat your mom to an experience. We are not necessarily talking about skydiving but a horseback ride may be something pleasant that she enjoys instead. You simply have to think about what her tastes and preferences are and align the experience with that.
9. Support a cause she's passionate about
Your mom may also be passionate about a cause. Maybe she loves the animal shelter down the road or she has a passion for the environment. If that's the case, you can make a donation to her cause in her name and bring her a lot of joy at the same time.
10. Create a family photo album, scrapbook or a family tree
And last on our list is creating a book of memories with you, your family, and your mom together. The traditional way to do this is to gather photographs and put them in an ordered way in a photo album. However, you can also create a scrapbook and insert fun bits and pieces into the book to make it a more memorable and fun experience as she flips over every page. You can also put together a family tree that traces back your family history. Whichever option you choose, it's bound to put a smile on her face.
In conclusion
And there you have it! Some pretty awesome ideas for making mom feel special and appreciated this Mother's Day. Of course, our favorite idea from the tip-list above is a holiday chocolate gift because it literally makes people happier and it is universal.
In addition to this, you can also have personalized chocolate bars while also enjoying Mother's Day chocolate gift delivery. We've basically thought of everything so you don't have to. It's a win-win for everyone and your mom is bound to feel extra special on Mother's Day.