Compact, delightful, and oh-so-delicious! Custom wedding favors for every taste bud
Your special and highly-anticipated wedding date is approaching and planning is in full swing! Having to pay attention to the finest details, have you considered chocolates for wedding favors? Our personalized wedding chocolates are completely tailored to your needs with engraving, custom design and packing, the right colors and, of course, premium chocolate to suit every taste bud!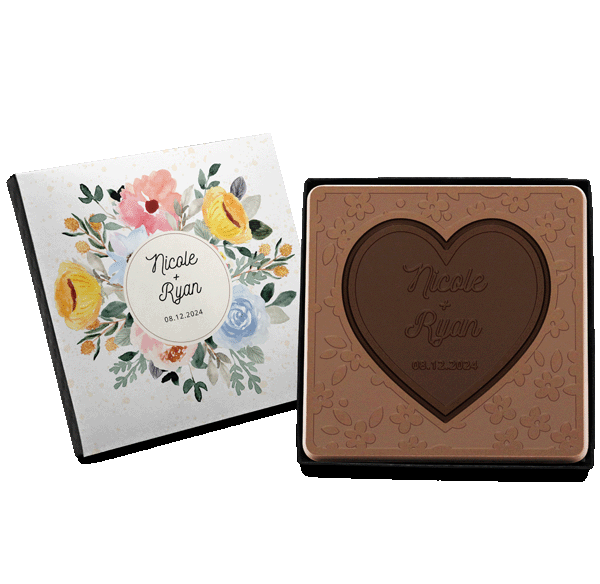 Personalized chocolate favors for your big day
Planning a wedding is no small matter. You have the wedding guests to consider as well as food, music, venue, and so much more! But are you prepared for the finer details of the wedding favors you'd like to give your guests?
Our gourmet chocolate wedding favors are uniquely designed with your special day in mind, ensuring that we completely match your wedding theme with some of the most premium and high-quality chocolate around. 
Whether it's at the rehearsal dinner or you're looking for the best chocolate wedding favors for the main event, it's time to see what we have to offer in our rich portfolio of delightful chocolate treats.
With the ability to have them engraved and wrapped especially for your big day, it's time to make your wedding stand out with chocolate wedding favors that will be the talk of the town and the centerpiece of every table.
Wedding chocolates to amaze and delight
Nothing quite says thank you and comes across as a thoughtful gift than a chocolate box of wedding favors. And if you've been searching far and wide for something custom, rich in taste, and unique, search no more. We've got you covered!
Our wide selection of chocolates means that you can let your friends and family have a melt-in-your-mouth experience that will be utterly unforgettable.
And if you'd like to give the girls a little treat during your bridal shower or on your special day, chocolate is the perfect, most memorable gift. You can select from our range of options, including chocolate coins, personalized chocolate bars, or even chocolate ensembles featuring a combination of chocolate squares and a centerpiece.
With its universal appeal, choose or design your own custom chocolate wedding favors.
We offer premium milk and dark chocolate as well as other flavors, such as peppermint bark, to give you a world of variety and options.
Once you've chosen the best chocolate or selection of chocolates, it's time to personalize them. Let us engrave something special for you using your own design or some of our existing ideas.
And lastly, half of the process of gift-giving is in the presentation. And that's also where we excel. With your beautifully wrapped chocolate box or chocolate bar, your wedding will be one for the books!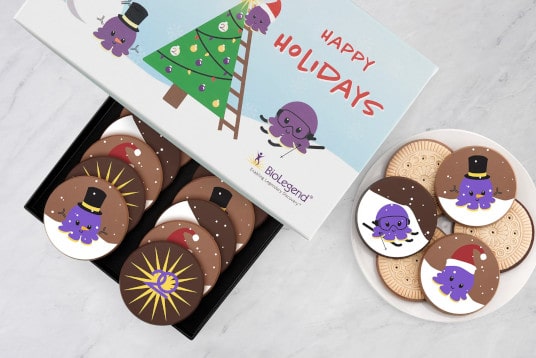 Taking great pride in our ability to create your special and very own custom chocolates, speak to our specialists to see how we can turn your vision into reality.
Contact A Chocolate Specialist