Custom Chocolate Squares
Custom chocolate squares are perfect in many different situations. They can be a valuable marketing tool or the perfect gift for a special occasion. Why? Because you can have the packaging designed and printed with high-resolution detail to convey any message you want to make customized and extra special.
Why are custom chocolate squares some of the best-selling products in the custom chocolate world? Because of the versatility and range of options.
Types of Chocolate Square
Custom chocolate squares are available in high-quality Belgian milk, dark, or white chocolate. Or a mix! The options are for individual chocolate squares or a variety that come together in a box of chocolates.
Visual Messaging
Your logo is how people recognize your business, but in a world where our attention is short and the stimulus is endless, it can be hard to make a lasting impression. Custom chocolate squares give you the opportunity to create an association between your business and something sweet and delicious.
Appealing to your audience's tastebuds is a great way to lodge yourself in your business associate or potential customer's mind. That's the point of marketing — to make yourself as memorable as possible, and there's no better way to do it than with chocolate.
Say Something Nice
Do you want to say something nice, but you're not sure how? Custom chocolate squares are a perfect way to say Thank You or I Love You or You're Invited To or… the possibilities are endless.
It's not just a great business idea, it is also a fun way to connect with the people in your life, especially if you are having a party or hosting an event. Custom chocolates are a totally unique, special, and thoughtful party favor. Weddings, anniversary parties, product launches, housewarming and holiday parties… the list can go on and on.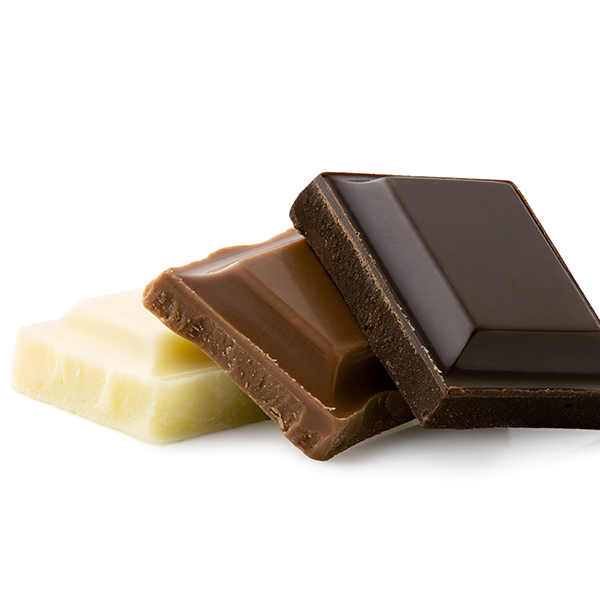 DIY — Design it Yourself
If you have an idea of what you want your custom chocolate squares to look like, that's the perfect place to start. From there, you can take the simple steps to see your vision come to life. The process is easy, just upload your graphics or images and begin to use the online tools. It's simple to choose the colors and design the chocolate and the packaging.
If this all seems like too much trouble or out of your comfort zone, you can either choose from ready-to-go designs or inquire for help. Designing your own chocolates is not as complicated as it seems. In fact, it's very easy to do!
There are plenty of ways to customize chocolate. You can include a meaningful date, an inspiring quote, an announcement, or an invitation to have designed directly onto the chocolate and the packaging, too.
Rich and delicious Belgian chocolates, in squares or circles or other shapes, if you'd like, can deliver a special sentiment to show someone how much you appreciate them. This might be a client whose business you are grateful for or a special person in your life who "has it all."
For anyone that is hard to buy, custom chocolates squares are an amazing way to show that you care. You can use an inside joke or a meaningful date or memory as an idea to start with and go from there.
Custom chocolates can also be given as a holiday gift to an office or staff, to say thank you for all your hard work throughout the year. These special gourmet chocolates can also be used to thank staff, colleagues, or clients throughout the year. They are an excellent way to recognize a successful quarter or to reinforce a business relationship.
Belgian chocolate squares with a custom wrapper that represent a corporate logo or brand convey a professional look, while maintaining a sense of fun and creativity. It's not just any old gift — it's clear there has been time and effort that has gone into it.
Say it All With Custom Chocolate Squares
Custom chocolate is the ultimate treat to say Thank You or any other message. It meets all the conditions of a good gift. Chocolate is universally loved for a reason. It's given as a gift for practically every holiday, to people young and old, throughout cultures and across generations. Chocolate is given to sweethearts, to friends, and to business associates for a reason… because everyone loves chocolate!
So why not make the most of it and create chocolate that has your customized messaging printed directly onto the packaging and onto the chocolate itself? Why not association your business or your message with this one and only sweet and delectable treat? What do you have to lose?
There are custom chocolate squares companies that use high-quality Belgian chocolate recipes and ingredients to create a work of art. And it is your work of art that can be widely shared and enjoyed.
If you are looking to get a message across, whether it's for business or pleasure, you can create that professional, fun treat that people won't soon forget.