There's no gift that's more universal and more loved than chocolate. But is there anything that can make a chocolate gift even better? The answer is yes and it lies in creating your own custom chocolate wrapper. This is the perfect way for you to express best wishes and love for a birthday, an engagement, a bridal shower, a baby shower, a wedding, an anniversary, and a whole lot more.
Overall, it's about the customization and personalization of your chocolate gift. The more thought and effort you put into it, the more well-received it will be. With this in mind, we've put together this short but useful guide on how to make candy bar wrapper either on your own or with some professional help. Let's take a closer look!
How to make chocolate bar wrappers at home
Before you begin to design your own chocolate bar wrapper, you'll need to follow a few short and simple steps to doing so. Here's the quick layout that you should follow:
Step 1: Gather the necessary materials
For this step, you'll need first to consider which chocolate you'd like to wrap, ensuring that you consider its shape, size, and weight. In addition to this, you'll also need foil, custom cards or labels, tape, and a pair of scissors. 
Step 2: Wrap the bar in foil
Next, you'll want to remove the chocolate from its original packaging and then wrap it in your own foil. The best part of this step is that you can choose different types of foil and different colors as well. This can make your gift stand out from the crowd and make your chocolate gift more special. After wrapping the chocolate in foil, you can use tape or stickers to secure it in place. 
Step 3: Add the outer packaging
Once your chocolate is covered in foil, you are almost ready with your chocolate gift. However, you are not quite there yet until you have covered the chocolate in your custom wrapping. Remember that this can be a design that you've printed with a special message or something you've hand-drawn yourself. The more personal the outer packaging is, the better your fit will be. Once again, you can use tape or stickers to secure the outer packaging in place.
Step 4: Add the finishing touches
Finally, you can add a small card to your personalized and specially wrapped packaged chocolate. You can secure this to the chocolate with a wide range of options including ribbons, thread, wool, tape, stickers, or something else. Make sure your message is memorable and you'll leave a lasting impression.
Personalized chocolate wrappings with Totally Chocolate
Now that you know how to create your very own personalized chocolate bar wrapper, it's time to step up the game a little bit.
However, if you're not the creative type, that doesn't mean you have to worry about a personalized chocolate wrapper. Instead, you can leave it to our experts at Totally Chocolate to help ensure you give the most customized and memorable chocolate gift yet.
Yes, we are talking about giving a personalized message with the bonus of having the chocolate itself engraved for a stunning effect. Here's all you need to do to get started.
1. Add your personalized message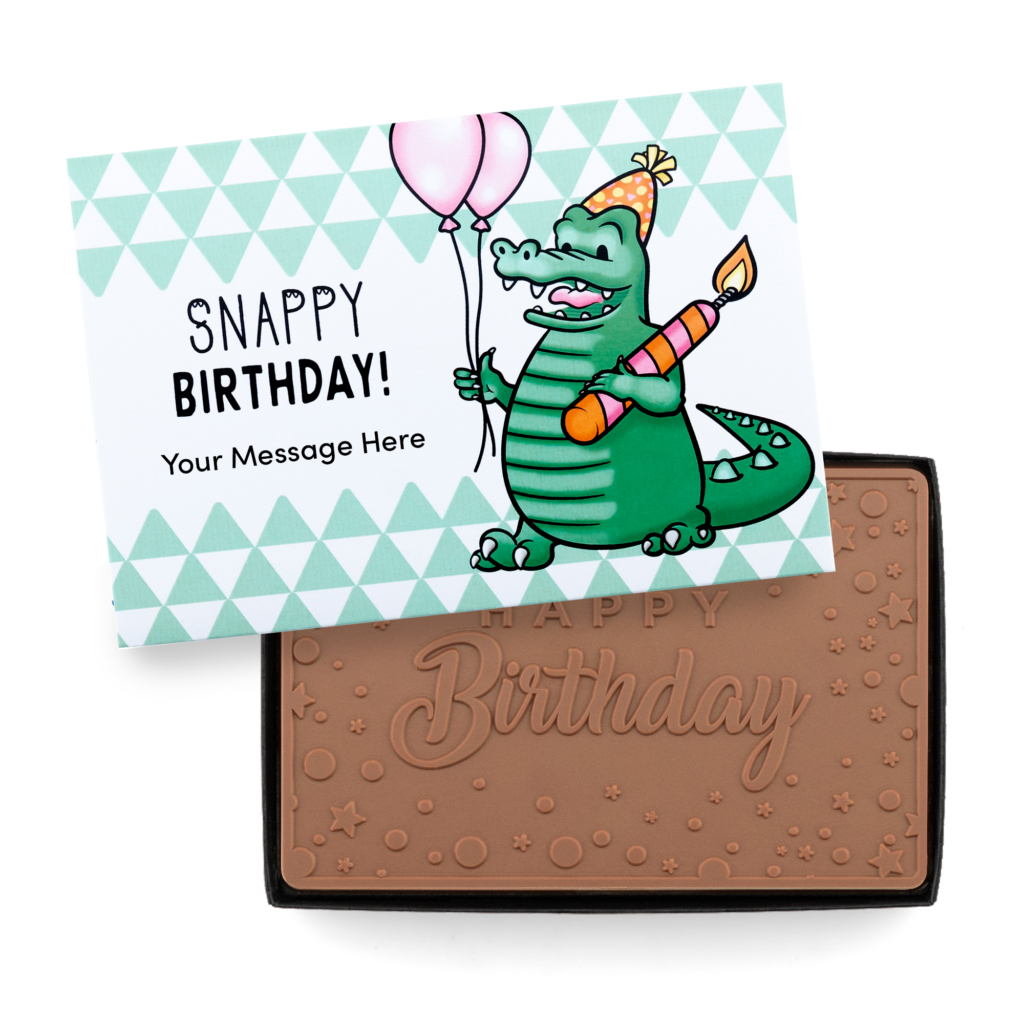 To get started, you simply need to sit down and think about what your personalized message to the intended recipient is going to be. It can be sweet, funny, thoughtful, warm, or simply wacky and out of the ordinary. By using your own words, you can make it truly shine, regardless of your personality or relationship with the recipient.
2. Upload your favorite image
Next up, you'll want to choose an image that is suitable for the occasion for which you are gifting the personalized chocolate gift. If you don't have one in mind, don't worry. Our team has an entire catalog of images and designs you can choose from.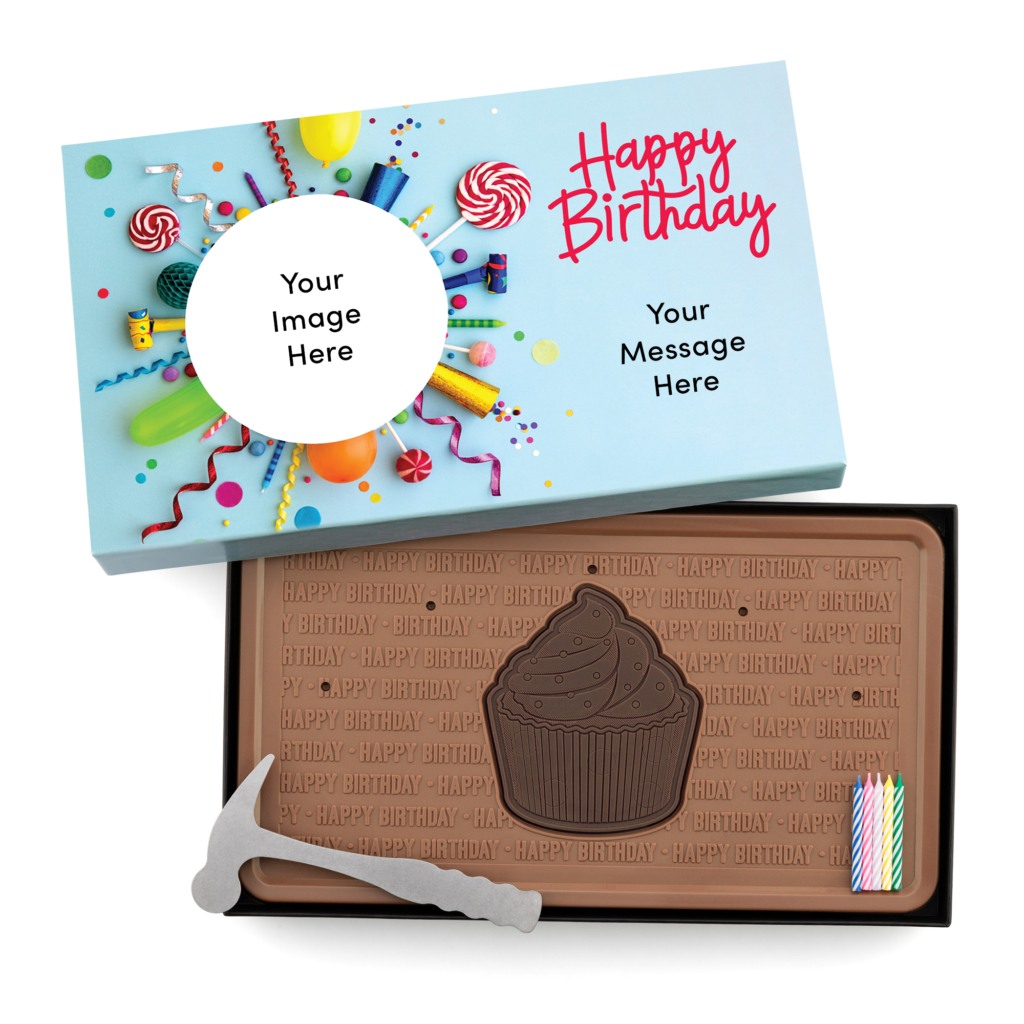 3. Create a fully custom design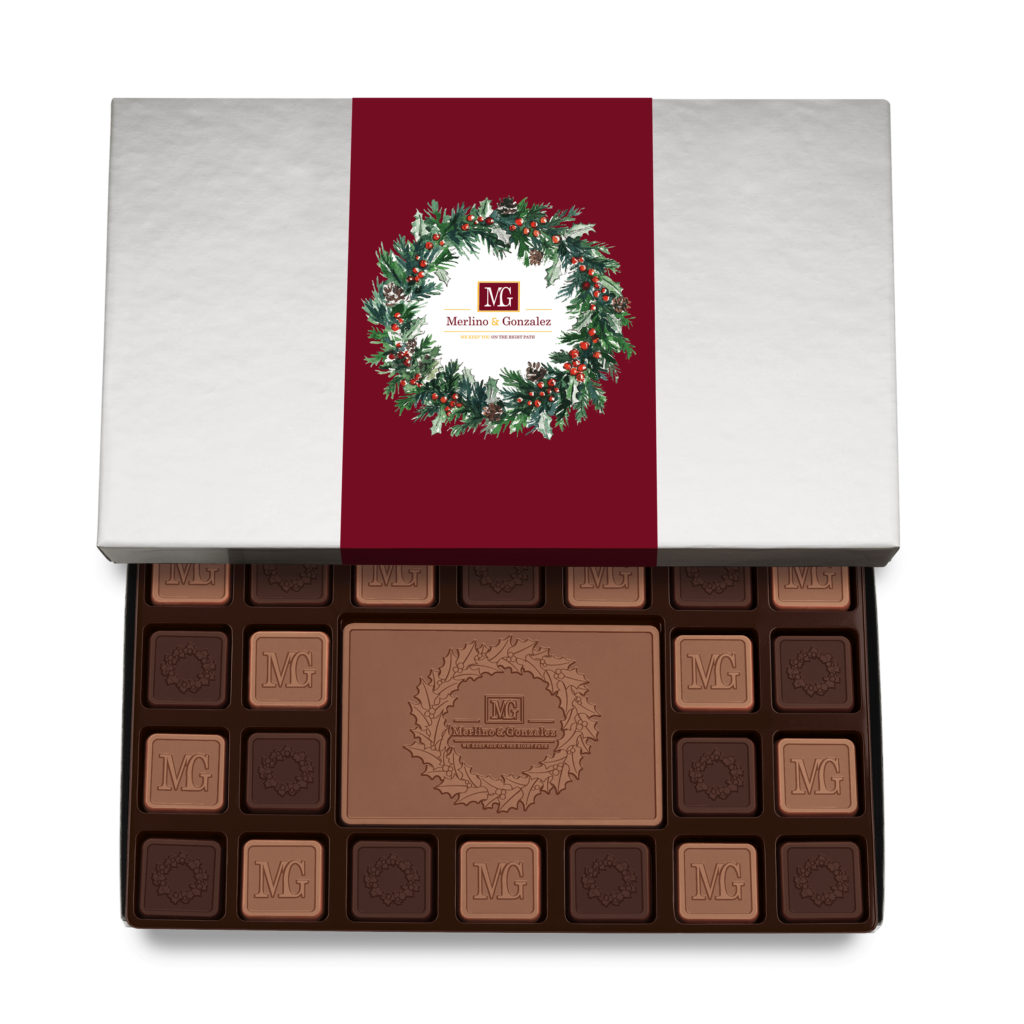 Once your message and image are combined together, you simply need to work with our in-house design team to give your final approval for the finished product. They'll then get to work and add the finishing touches to make your design stand out from the crowd and make a great impression. 
4. Add personalized chocolate engravings
And once all this is done, you can not only have a beautifully wrapped custom box of chocolates, a chocolate bar, or cookies – you will also have a fully engraved piece of chocolate that will leave a lasting and memorable impression on whoever is receiving your special gift.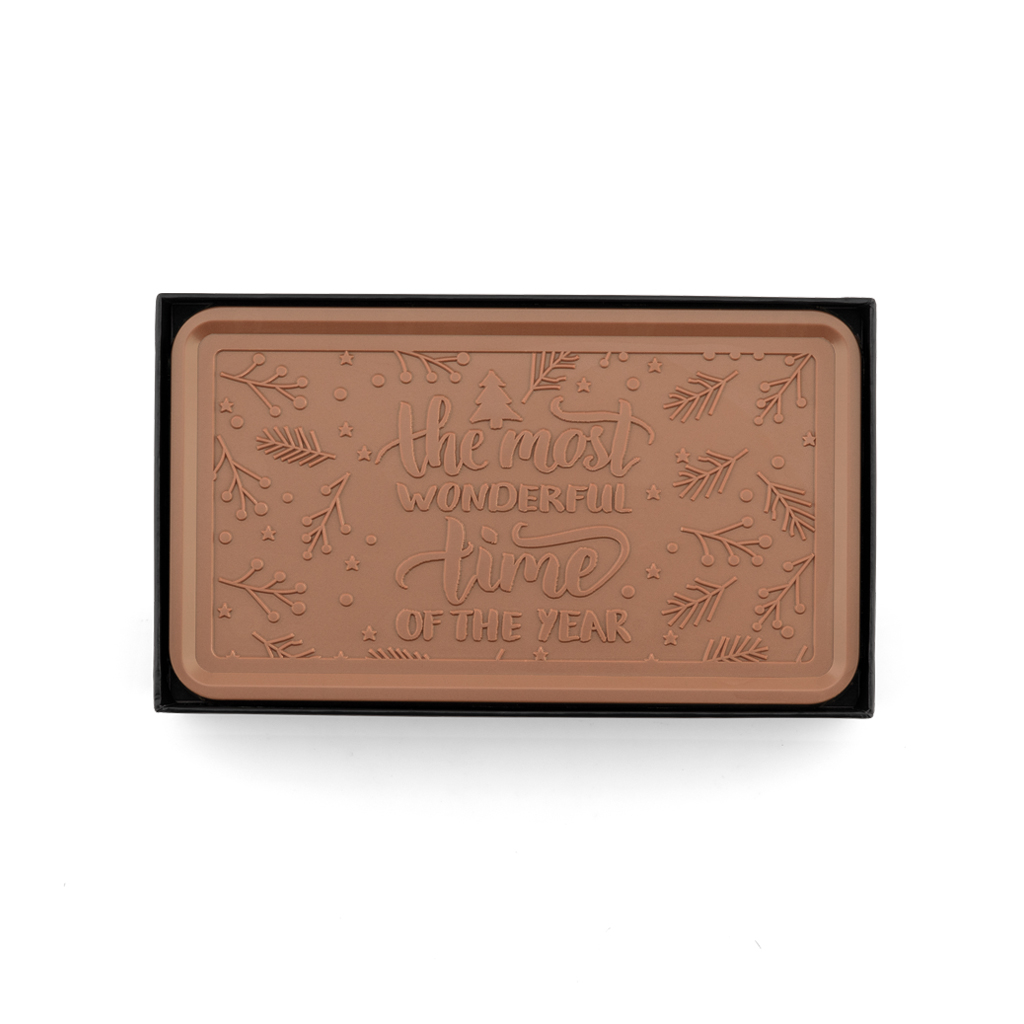 Wrapping up
When it comes to gifting personalized chocolate bars, it's all about the initial impression and the packaging. By the time that the recipient takes a bite of the delectable chocolate bar which you've had engraved for them, they'll be in their own piece of chocolate heaven.
But it all starts with the first impression and that means creating the perfect custom chocolate boxes that they will absolutely love.
So, if you're ready to start getting creative with your very own chocolate box wrapping and you need a helping hand, simply reach out to us and we'll be more than happy to help bring your vision to life.