At Totally Chocolate, we love Easter. It's a holiday that has come to mean many things to many different people. It marks the ushering in of warm weather and the start of the spring season (not to mention that the Easter Bunny comes through town and Easter egg hunts are absolutely adorable to watch).
We've got just the thing to bring some extra Easter cheer into your life:
Our Mini Milk Chocolate Easter Egg Shapes!
These lovely chocolate star shape treats come wrapped in beautiful spring colors, and each carries a sweet Easter message. Plus the Belgian milk chocolate is made with the best ingredients we can find. They are a treat you won't soon forget.
Just so you don't have to add yet another item to your grocery shopping list, we deliver right to your door. With a few simple clicks, you can cross "get Easter customer and staff appreciation treats" off the to-do list. We make things simple and delicious. Or…Simply delicious!
Let our Easter chocolates brighten up your holiday. You can hide them for co-workers to find or keep them in a bowl for your customers to enjoy at reception. Either way, they won't last long.
Don't let the Easter holiday stress you out. Sit back, relax, and let the Easter treats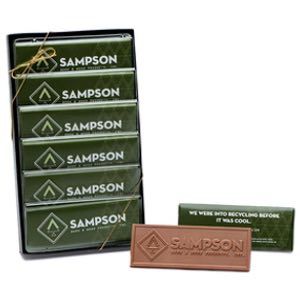 come to you. We'll deliver the holiday cheer so you can focus on the more important things, like the fact that summer is just around the corner!
We offer an array of incredible, customizable, delicious chocolates and treats. Call us today to find out more
From the Totally Chocolate family to yours, we wish you a Happy Easter!