What Our Customers Have to Say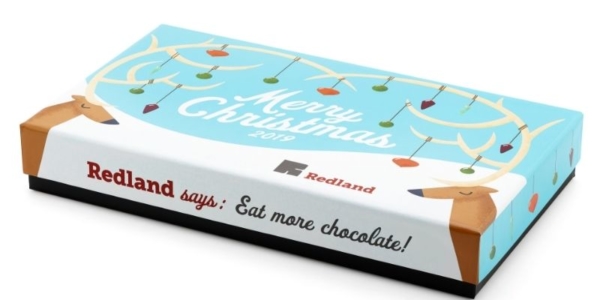 – Robust and elegant presentation
– Stronger packaging materials
– Expanded printable surface area
Packaging options:
Fully Custom Printed Lid (shown)
Fully Custom Printed Band
Ivory Ribbon
Stock Foil Embellished Sleeves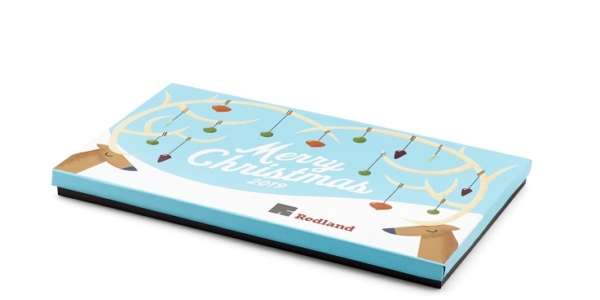 – Slimmer packaging
– Less material
– Lower bulk shipping costs
Packaging options:
Fully custom printed lid (shown)
Applications
Have a product launch coming up? A new market to break into? Looking for a way to appreciate and engage with your top clients? We can help you deliver the perfect message to your audience.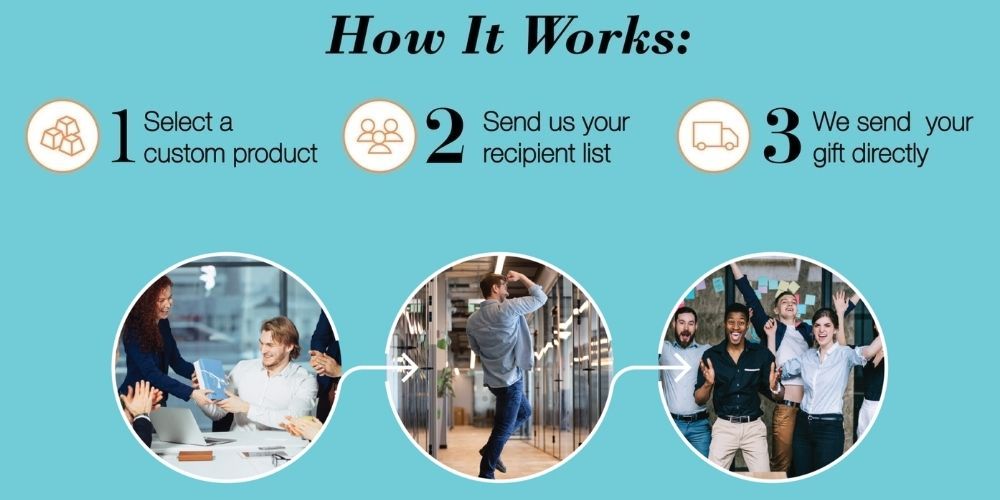 SHOW YOUR TEAM YOU CARE
It's the little things that make someone feel appreciated. Having your birthday remembered feels good, but getting a special message in chocolate is even better! Whether your gifting for a small team or handling employee anniversaries or birthdays for a large multi-national corporation, we can individually deliver customized chocolate happiness to your most important resource to wherever they may be working.
GO ABOVE AND BEYOND
While the annual company picnic might still be out of reach this year, you can emulate that feeling of support and appreciation with our Care Packages. If your team needs a little pick-me-up, or you want to say thanks for the hard work in difficult times, a little gift can go a long way to making people feel cherished.
KEEP IN TOUCH
Staying in front of clients and prospects has always been a challenge, but even more so when options to meet in person are limited. We offer a unique approach to meaningful engagement using a combination of the oldest sales tool known and the world's most popular flavor: chocolate! We've helped craft solutions for thousands of companies over the past three decades. Chat with one of our Chocolate Specialists to learn how you can use the world's most popular flavor to grow new opportunities.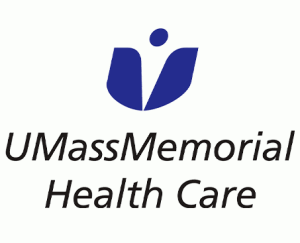 UMass Memorial Health Care wanted "a small but meningfull token of appreciation" for their staff. UMass utilized Totally Chocolate to create a custom chocolate bar with a thank you note that makes for a personal and meaningfull recognition gift.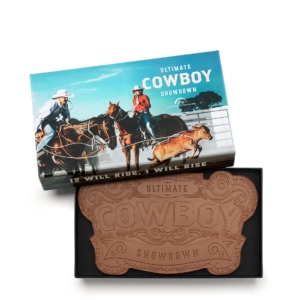 We worked with a production network to create a custom piece for an upcoming show promotion. They chose to send out chocolate belt buckles to the prize winners of their latest program, 'Ultimate Cowboy Showdown.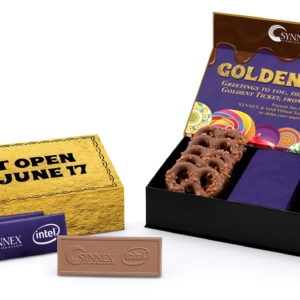 A client wanted to drive attendance and engagement for an upcoming larger digital training event. Working with our one of our Chocolate Specialists, we were able to develop a program based on their goals and needs. How do you get people excited about your event? Tell them there's chocolate involved!
Some of our happy clients: