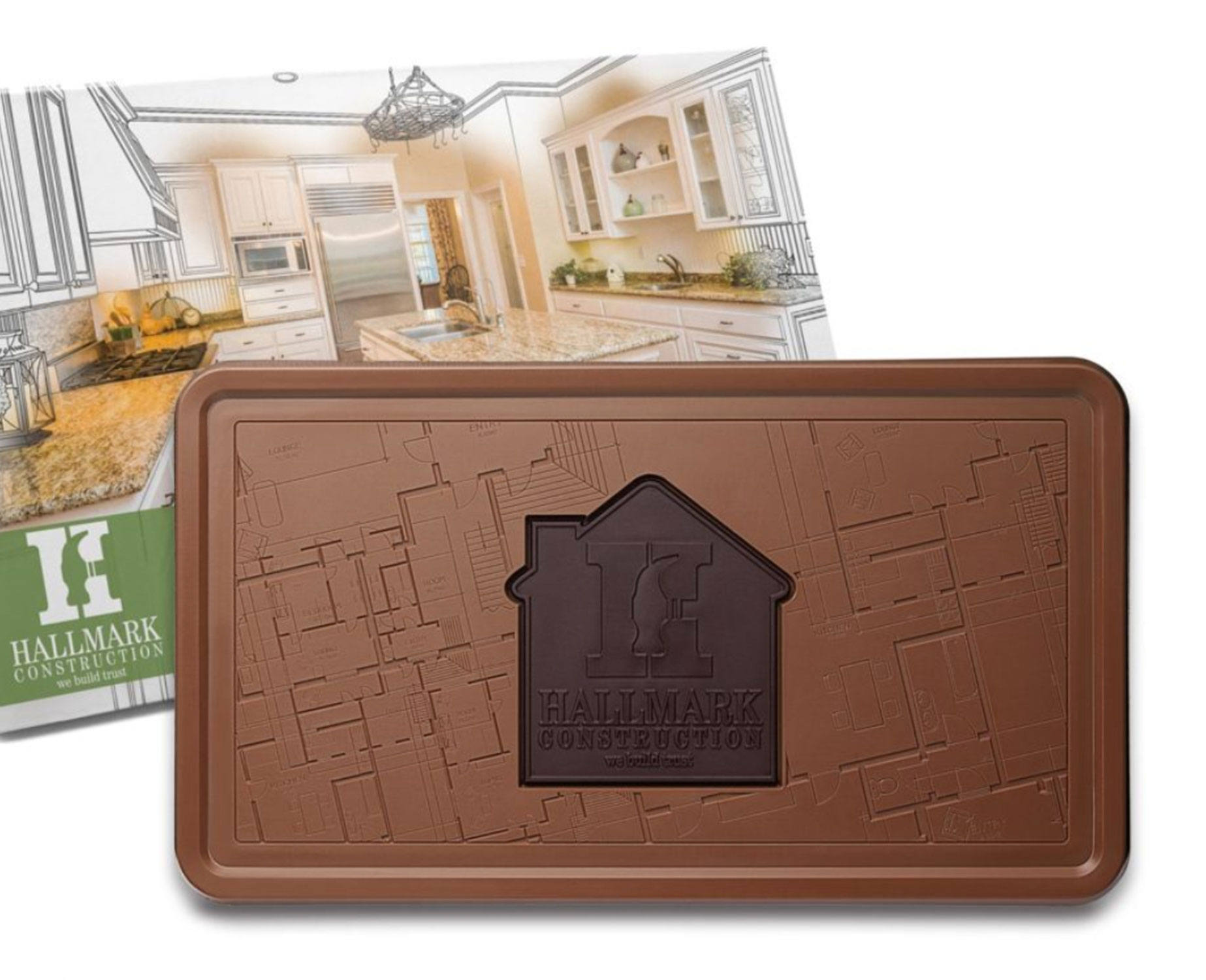 Make a Lasting
Impression
Go beyond business as usual! Work with our
team of chocolate specialists to create a
one-of-a-kind chocolate masterpiece.
Box it Beautifully
Choose from our foil embellished sleeve collection, luxe boxes with ribbon, or work with our
dedicated team to develop a completely custom printed package.
Totally You, Totally Unique
Create the ultimate branded gift or elegant self promotion using our extensive collection of
fully customizable chocolate gifts and promo pieces.