A Truly Unforgettable Gift
Uniquely personalized and made with the finest quality ingredients and materials, our luxury gift options turn thoughts into chocolate and gifts into memories.
Chocolate Perfectionists
For 30 years we have specialized in the purest, most decadent chocolate products available. Our ingredients are sourced from the finest growers and are free of waxes and fillers. With our exclusive custom chocolate engraving technology offering unparalleled precision detail, Totally Chocolate is the go-to brand for a gift they'll always remember.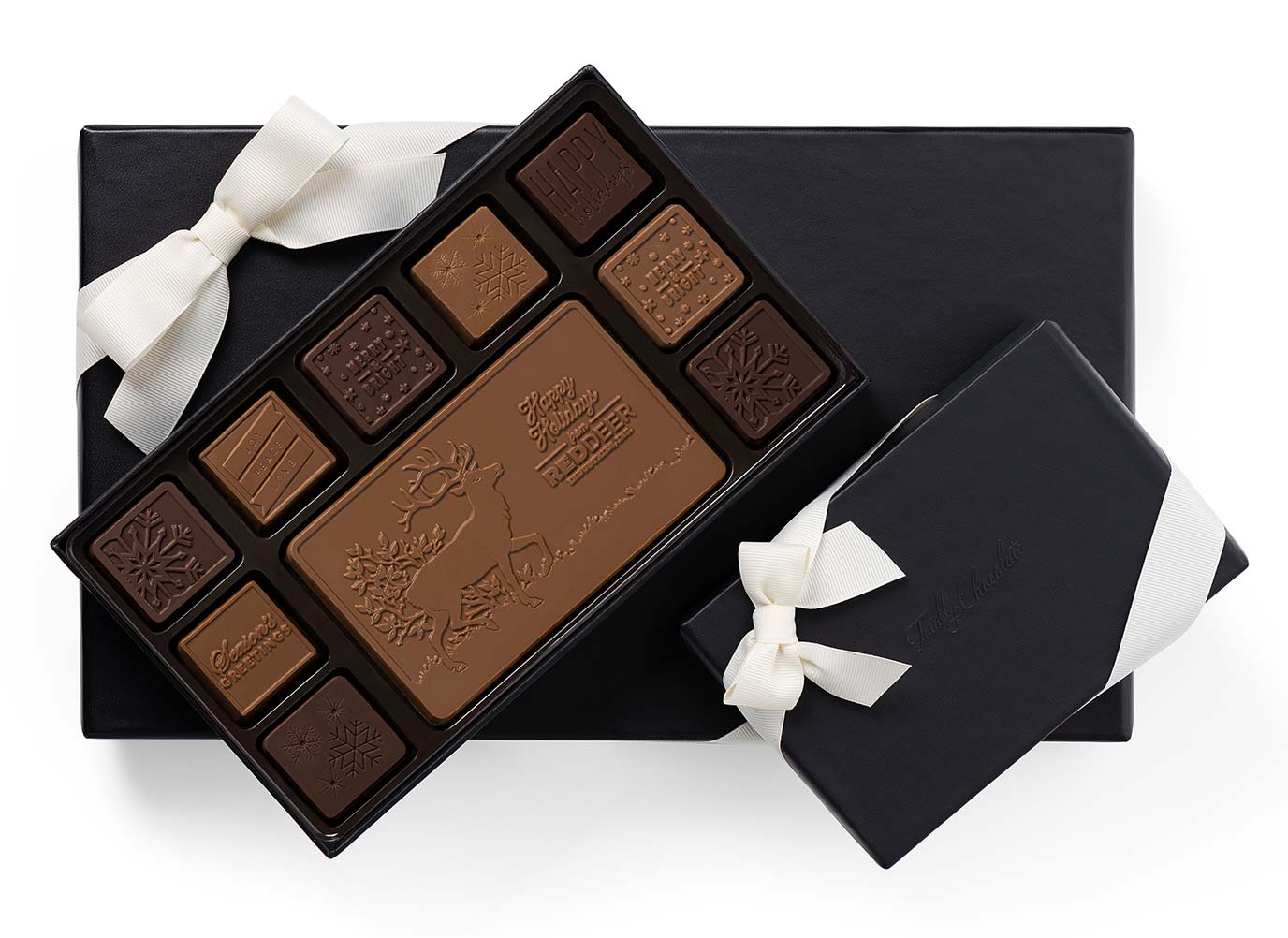 We'll Help You Make Magic
Our team of chocolate specialists is ready to assist in the selection of one of our impeccably curated gifts or the creation of a one-of-a-kind, custom chocolate masterpiece. Let us help you deliver something truly special.
Happiness Delivered
Your gift will create a memorable impression from the moment it arrives. From the luxe gift box to the foiled sleeves and crisp ribbons, your personalized gift will deliver thoughtful delight!